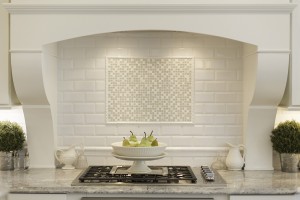 If a new home is on your horizon, whether it be because of a growing family, moving to Greensboro, wanting more space, or all of the above, building a new home could be the answer for you. R & K Homes can build your dream house on one of their preselected lots that are all throughout Guilford County. Placed in idyllic settings that reflects your family's lifestyle and closer to the places where you all want to spend time. Your new home will be in healthier surroundings, and you will have a bond with the home you had built, and you will save money paying less to maintain your dream home.
Healthier Living in a Custom Home
Breathe deep the clean air of Guilford County's most beautiful landscapes. The healthy living goes beyond getting away from crowded and noisy city neighborhoods. Buying an older home could be putting you and your family into a toxic environment of asbestos, lead paint, and mold. A newly built home will be free from these health concerns. Your new home will be built with the finest modern materials, and expertly put together by R and K Homes for the perfect house for you.
You can also fill your new home with the best Energy Star appliances, water saving plumbing, and built from sustainable materials. Not only will you and your family breathe a sigh of relief, but the environment will be doing so also.
Deep Connection
When you walk through the door to your finished new home you will feel a connection to it that you will not feel when buying an older home. The hardwood floors that you walk across will be what you chose during the planning process. The layout of the kitchen will match what you selected. Every room will be space that will be well used, because it is there due to a decision you and your family made.
Every detail will make sense, and be representative of your taste and style. Even before the first piece of furniture crosses the threshold this space will feel like home. It is everything you wanted and desired in a home, not a compromise made because an older house happened to be on the market when you were searching.
Lower Maintenance Costs
A new home takes less maintenance than an existing house does. It just makes sense since everything is new and untouched when your family takes possession of your new home. There will be no hidden surprises waiting behind old walls or under a leaky roof. Instead you will have a good quality home that will be a safe and relaxing place to live. Less time spent on ladders doing repairs, and more quality time spent with the family enjoying your new home's amenities.
The higher standards for energy efficiency coupled with better modern build quality equals a house that is draft free, filled with quality air, and cheaper to heat or cool. Your utility bills will be lower, and you will be more comfortable even when Mother Nature is not being pleasant outside.
R & K homes is ready to start drafting plans to place your new home in Greensboro where it best suits you. Sit down for a consultation that will open up the possibilities that a new build can bring to the lives of you and your family. Home is where the heart is, and make that home reflect your heart in every detail.
https://www.randkcustomhomes.net/wp-content/uploads/2016/08/logo.png
0
0
randknew
https://www.randkcustomhomes.net/wp-content/uploads/2016/08/logo.png
randknew
2015-08-13 17:45:27
2016-11-04 07:14:06
New Homes in Greensboro