Our Home Building Process
Our relationship starts with an initial consultation with you to discuss your custom home building project ideas in detail.
Home Design Phase
The relationship begins with an initial consultation to discuss your project ideas in detail. Your vision, dreams and thoughts help us work together with you as a team, to create the structure, design and functionality that you desire for your new custom home. We will begin our home design phase by discussing your goals and ideas. When you use one of our many available house design plans, we will customize it as we continue to shape the plan into an optimal new house for you. Or, if you choose, we can custom design your dream home based on your ideas and needs. R & K Custom Homes will review your personal needs and budget, to make sure your parameters and criteria are being met. Communication and relationship-building are key elements to our successful home building process.
Contract

When we have agreed upon the specifications and price for your custom home building project, it is time to sign the contract. A detailed set of specifications is included to ensure that you have all of the necessary information to review throughout the home building process. We want to make sure that you feel comfortable with the price and details, and that we have been able to answer all of your questions during the home design phase.
Pre-Construction Meeting
Time for a team meeting. The pre-construction meeting will happen before any construction takes place on your new home. Rich, Kathy, the Operations Manager and site superintendent will meet with you to review the Construction and Selection Schedule, Change Orders and Allowance Summary. After the meeting takes place, the construction will soon begin.
New Home Construction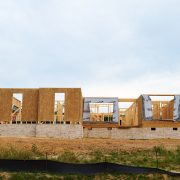 During this phase, the Site Superintendent assigned to your home will supervise your project personally. Site meetings will occur throughout the construction, to ensure that everything continues smoothly, on time and on budget. Rich, Kathy and the operations manager are involved every step of the way, too, supervising and looking over schedules of the custom home building project on a daily basis. They are involved in the construction, selections, meetings, and changes, as well as being available to answer questions.
Selection Process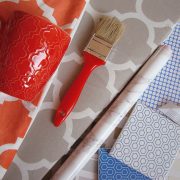 Let the Fun Begin. This is our most enjoyable process, as it helps to create your new home's character and style. R & K Custom Homes will work closely with you, coordinating all of the details involved with your personal selections. Kathy's budget-conscious guidance will enable you to make smart choices regarding design and finish options. Each home that we build surpasses the expectations of the homebuyer, and we insist on providing quality every step of the way. Realistic selection allowances keep everyone on track, with no huge surprises. Our project management focus and exceptional customer service set us apart from other custom home builders.
Final Walk-through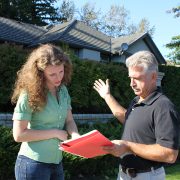 Now's the time to see how we met and exceeded your expectations. The walk-through process is an exciting time that allows a review of everything in the home. The mechanical systems and special features in your new home are then inspected. The R & K Custom Home Team wants to ensure that you are satisfied with the end result.
New Home Orientation Meeting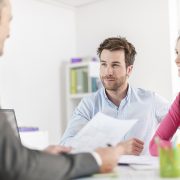 Reviewing the Closing Package is the final step before closing on your new home. The Closing Package contains information about utilities, warranties, and caring for the important parts of your home such as well, septic, concrete, hardwood floors and more. Make the most out of this time to fully understand the function and care of all of the detailed items in your home.
Welcome to your new home!
With the keys to your new home in your hand, you will enter into a distinctive home with fine craftsmanship, warmth and character, full functionality, rich detail, and a place to make memories for years to come! Welcome to your new custom home in Greensboro, NC.