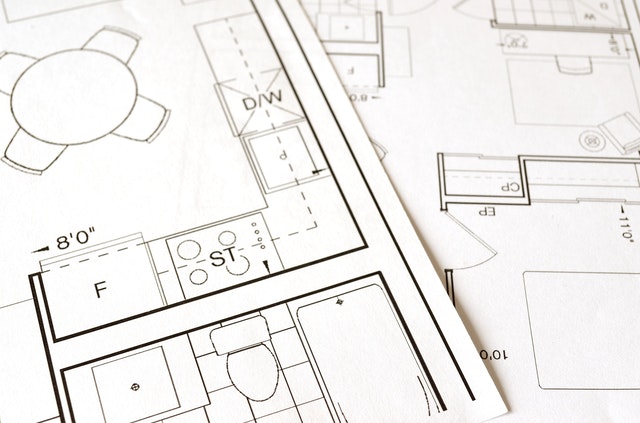 Building a home is a project that will result in something that will be a significant part of your life for decades, if not longer. When you are building a home, a place where you and your family plan to spend your lives – you want the absolute best. In order to get the best homes, though, you need the best home builder.
Homebuilders in Greensboro are numerous so you want to have a process to select "The One" for you.  That is the builder that is able to achieve exactly what you want for you and your family. Below are five tips for selecting a trustworthy custom home builder.
5 Tips for Choosing a Builder, According to Homebuilders in Greensboro
The following tips are the top 5 tips for finding home builders in Greensboro and beyond:
1.    Do Your Research
If you are reading this article, then you are already following the first tip given that is commonly sited: Read and learn about the topic and those you may employ to build your home.
Everyone has access to a plethora of information at our fingertips. One of the easiest and most important things you can do is look up a prospective builder and find what others have to say about them. Read reviews, and if you have to, make some calls. You don't want to cut corners when it comes to knowing who will be building your home. One thing to be aware of though, is that many of the online directories are paid listing services and where a home builder is listed or how prominent their write-up is, might not have to do with their quality, but rather, has to do with how much that they have paid the service.  This is true across many industries so be aware of the source of the information that you get online.
2. Find a Builder That Understands Your Needs
Designing a home is an art, and sometimes artists can get a bit passionate about their work. Ensure that the home builder you are working with understands your visions and has a successful history of completing similar projects in the past.
At the same time, being open to collaboration can often end with a better result than either party expected. A builder who understands your needs will be better able to adjust and collaborate in ways that work with your vision. And although you might be very confident in a particular adjustment to a floor plan or home layout, your homebuilder has likely been through this dozens and dozens of times per year and if the builder is advising against something, it's probably worth it to seriously consider his or her advice.
3. Find a Builder That Communicates
When choosing a builder, find one who is open about the process and can provide you with a clear timeline and estimate. A good builder will be transparent about everything they do and should happily answer any questions you have regarding materials, employees, sub-contractors building philosophy, and methods.  These questions also give you an opportunity to talk more broadly with your prospective home builder and see how well you are able to communicate together.
4. Know What You Want
It can be really difficult to figure out if a builder fits your needs if even you are not clear on what your own needs are. Sometimes taking the time to figure out what you want before contacting a builder will diminish the frustration for all those involved in the process. By laser-focusing in on exactly what you want, you and your builder can start the project in confidence.
5. Find a Builder You Like
For your sake and theirs, find a builder you can enjoy being around. The feelings will likely be mutual, and you don't want someone building the home that dislikes you, plus the whole process will simply flow better if the rapport is easy and enjoyable.
Start Planning Your Dream Home Today
Call the premier custom home builder in Greensboro today at (336) 362-5225 or contact us to schedule a free consultation.
https://www.randkcustomhomes.net/wp-content/uploads/2020/08/greensboro-custom-home-builder.jpg
0
0
Andrea Drake
https://www.randkcustomhomes.net/wp-content/uploads/2016/08/logo.png
Andrea Drake
2020-08-31 07:34:39
2020-08-18 03:06:27
5 Tips on How to Choose a Trustworthy Custom Home Builder