When Should You Build Your Home?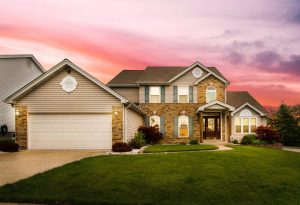 Are you planning to build a new home? If so, you may be wondering what time of year is the best time to start. The honest answer is that there is not an ideal season for new residential construction. Each season has its own pros and cons. Here are some things Greensboro homebuilders take into consideration when it comes to choosing when to build.
Building in the Spring
Pros:
The ground has had time to thaw.
The temperature is getting warmer, but not too hot yet.
There is plenty of time to complete the project before winter comes around again.
Cons:
Rainy weather, which is common in spring, can delay work.
The project will likely last into the summer when the weather is very hot.
Spring is a busy time in the home improvement and construction field so the price of materials may be higher.
Building in the Summer
Pros:
Weather is pretty consistent, with the exception of some stray thunderstorms.
There are longer daylight hours for builders who prefer longer workdays and your project may be completed faster.
Starting early enough in the summer usually allows plenty of time for the home to be completed before winter.
Cons:
Temperatures and humidity can be high, meaning the heat index could make it harder to work outside.
Summer is peak construction season so the price of materials is at an all-year high.
Severe thunderstorms could delay work and high winds could damage a construction project that is in progress but not complete enough to be secure.
Building in the Fall
Pros:
Weather is typically ideal, with temperatures cooling down and low levels of rain.
The ground is not yet frozen as the coldest temperatures have not yet set in.
There's time to get the outer walls and roof in place before winter weather when inside work can be the focus.
Cons:
Starting in the fall doesn't always leave enough time to complete the home before winter.
If the weather does happen to be very rainy, it can delay progress so that the basic structure is not yet complete before winter.
An early winter storm could delay progress.
Building in the Winter
Pros:
The cost of materials comes way down as it is the off-season for construction.
Your builder is less likely to be busy with other projects so more time can be devoted to yours.
If you live in the Greensboro area, a mild weather climate area, the weather might actually be more bearable during the winter.
Cons:
If the weather is cold enough the ground could freeze making digging a foundation and pouring concrete more difficult.
A winter storm could delay progress.
The holidays could also delay progress.
The Final Decision is Between You and Your Greensboro Homebuilder
There are about the same number of pros and cons for each time of year when it comes to building a new custom home. The final decision may come down to when your builder is available, the projected building timeframe for your home, and other personal factors such as your needs and your personal considerations.
The best option is to consult with your builder. Schedule a free consultation with Greensboro homebuilder R&K Custom Homes by calling (336) 362-5225 or request an appointment.
https://www.randkcustomhomes.net/wp-content/uploads/2019/08/architectural-design-architecture-country-home-2287310.jpg
820
1200
R & K Custom Homes
https://www.randkcustomhomes.net/wp-content/uploads/2016/08/logo.png
R & K Custom Homes
2020-02-15 20:05:58
2020-06-05 20:07:31
When Should You Build Your Home?