Everything You Need to Know About Buying a Lot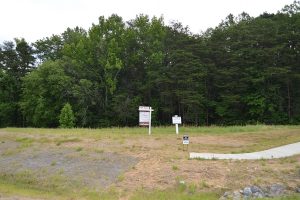 In many cases, the journey toward building a dream home starts with buying the perfect lot. Finding the right lot for your new home can be a time-consuming and challenging process, but it's certainly worth it in the end. This article will offer some basic tips on how to purchase an ideal lot for your upcoming homebuilding project.
R&K Custom Homes is one of the leading homebuilders Greensboro has to offer. If you expect your home to live up to the highest of quality standards, R&K Custom Homes is the right partner for the job.
It All Starts With – You Guessed It – Location
There is one thing, and one thing only, that you will not be able to change about your new home after it is constructed – the location. Once your house is built, it's too late to rethink the location. With that finality in mind, most of your time at the start of this project should be spent thinking about where you want to live.
Before you even start looking at available lots, identify a few areas where you would be happy to live. With those spots picked out, you can then start to dial in your search on properties that are available. Identifying target areas from the start is going to make the lot search much easier, and it will save you time in the long run.
The Practical Side
It's fun to think about the big picture of where you want to live and what you want your life to look like when this project is over. But, as all homebuilders in Greensboro know, there are plenty of practical matters to be handled before your dream is a reality. Some of the many important points to consider are as follows –
You will need to look into the current zoning status of the land to make sure it meets your needs for the project.
The land itself. Work with a builder to evaluate the land and determine how suitable it is for a homesite.
Other rules. Beyond zoning, you might be looking at land that is governed by an HOA, environmental restrictions, etc.
The smart approach to this process is to work with a custom home builder right from the start to make sure you don't overlook any important issues when scouting lots and making your final decision.
Get Started Right Away
It can be a lengthy process to go from searching for a piece of land to actually moving into your new home. So, get started on your lot search right away to start the clock and get closer to making this project a reality. You don't want to feel like you are rushing into any purchase, especially one as important as buying a lot to build on, so starting as soon as possible is going to relieve some of that time pressure. And if you choose to work with the team at R&K Custom Homes, you will have one the most experienced homebuilders in the area working right alongside you every step of the way.
https://www.randkcustomhomes.net/wp-content/uploads/2016/08/logo.png
0
0
R & K Custom Homes
https://www.randkcustomhomes.net/wp-content/uploads/2016/08/logo.png
R & K Custom Homes
2021-03-10 19:11:40
2021-09-02 19:19:16
Everything You Need to Know About Buying a Lot