Fun Things to Do in Greensboro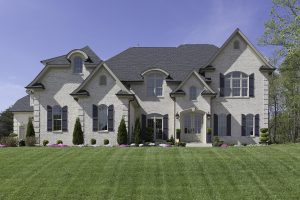 Planning to visit or relocate to the Greensboro, NC, area? There's lots to do that will stimulate the mind, body, and spirit that are a lot of fun too. Greensboro is an ideal city for families, with job opportunities, great schools, and a reasonable cost of living. Before you move, consult with Greensboro builders about custom home building opportunities in the area. New home neighborhoods with ready-to-build home sites are available in highly desired areas. Once you move to Greensboro there are plenty of attractions to keep you occupied that are fun for the whole family.
Greensboro Science Center
Complete with an outdoor zoo and indoor aquarium, the Greensboro Science Center offers fun learning opportunities for all ages. The outdoor zoo includes tigers, wolves, lemurs, barnyard animals, and more. The aquarium includes penguins, otters, sharks, fish, and even a touch pool for some marine creatures. Indoor exhibits include dinosaurs, weather, human body systems, and floating exhibits that change from time to time. Sail the seas on the play pirate ship or in the yellow submarine. There's even a special area for the smallest scientists to play safely.
International Civil Rights Center and Museum
This museum stands in honor of 4 African American college students who sat down at the "whites only" lunch counter at Woolworth's on February 1, 1960, the action that ignited the sit-in movement of the civil rights campaign. This location has been restored to look as it did on that important day in our nation's history and serves as a museum where people of all ages can learn about the civil rights movement when it first began and its progress even now.
The Greensboro Arboretum
Enjoy 17 acres of gardens, floral displays, plant collections, and other greenery. Stroll around the grounds and take in the beauty and delicious scents of hundreds of different flowers. Learn about a variety of plant types and rest on the many scenic benches. The gazebo and fountain complete this picture-perfect collection of nature in Greensboro.
Local Flavor in Greensboro
When you visit Greensboro, you can't forget to sample the local brews and food. Natty Greene's beer is brewed in Greensboro at the brewery on West Gate City Blvd where the tasting room serves freshly crafted beer on tap. The Greensboro brewpub is located on South Elm Eugene Street offering beers and a full menu of burgers, wings, BBQ, and more. The Kitchen and Market is on Yanceyville Street, housing "the butcher, the baker, and the beer maker." Located at the Historic Revolution Mill with an in-house butcher and baker, the Kitchen and Market is known for delicious food that is made from scratch on-site. A trip to Greensboro just isn't complete without a trip to some of the areas great restaurants.
Searching for Greensboro Builders who Design and Build Custom Homes?
If you're moving to Greensboro and want to find Greensboro Builders who deliver quality craftsmanship and reliable service, look no further than R&K Custom Homes. Your wants and desires for your dream home can be made a reality through expert design and building technique. R&K is currently building in the top neighborhoods in Greensboro. Call (336) 362-5225 to schedule your free consultation today.
https://www.randkcustomhomes.net/wp-content/uploads/2016/08/logo.png
0
0
Sean Creedon
https://www.randkcustomhomes.net/wp-content/uploads/2016/08/logo.png
Sean Creedon
2017-07-20 18:59:15
2017-10-30 20:15:54
Fun Things to Do in Greensboro