Some Design Trends to Consider for Building Custom Homes This Year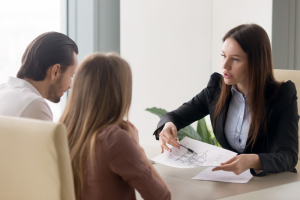 Coming up with plans for a new home in Greensboro, NC, is always an exciting process. The biggest advantage of working on a brand new house is that it's your own blank canvass. As the homeowner, you have the opportunity to build a home that suits your lifestyle.
That said, it's best to entrust the final design decisions to professional contractors. They'll know how best to approach turning your vision into reality. They'll know which design concepts are possible and which are not, and they will know which choices may lead to unforeseen problems. And experienced custom home builder will know how these decisions will affect your final cost.
Feel free to throw some of your ideas their way for consideration, especially if you are like to keep up with the latest trends in custom home design such as the following.
Efficient Space Usage
It could be from a conscious effort to use space efficiently or because smaller homes are more economical. Whatever the reason, people are looking for smaller spaces. Every inch of space, therefore, should be used wisely, meanwhile the amount of foot traffic and storage space requirements must be considered.
Keep It Clean and Modern
Another trend to consider is clean and modern lines, especially since the minimalist trend in design allows more leeway for interior options.
You can also go for more classical designs such as French or Mediterranean as these are very safe design choices. Whatever you end up with, the important thing is to pick a design that best reflects your needs and preferences.
Metal Accents
Look into adding a bit more metal to your interiors if you want to add some eye-catching features to your home. It can be in the form of brass trimmings or accents, or backsplashes in your kitchen. It's an easy and surefire way to create a unique look for a room.
Interior design trends frequently change, however, so you may want to think long and hard before settling on a particular design element. You'll be stuck with it for a while after all.
When it comes to custom homes, it's much better if you entrust the design and build to professional contractors such as R&K Custom Homes. Set an appointment soon so you can start to plan out the details of your dream home project.
https://www.randkcustomhomes.net/wp-content/uploads/2016/08/logo.png
0
0
Sean Creedon
https://www.randkcustomhomes.net/wp-content/uploads/2016/08/logo.png
Sean Creedon
2017-07-10 18:04:47
2017-10-30 20:15:09
Some Design Trends to Consider for Building Custom Homes This Year