Why You Shouldn't Delay Building Your Dream Custom Home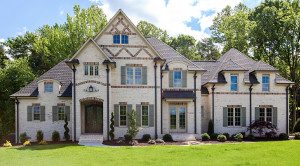 Many people dream of the day when they will be able to design their own custom home and move right in. They may drive by other custom homes and make plans in their heads for how their own home will look when all of the work is done. While they have all of these plans, they may hold off, worried that now is not the right time or they do not have enough money right at the moment.
Right now is the perfect time for you to build your dream custom home. With the right builder by your side and a great plan in place for all of the personalizations, you can create a home you can be proud of. Some of the reasons why you shouldn't delay building your dream custom home today include:
More Time to Build Up Equity
The longer you are in your custom home, the sooner you can build up equity in it. And with the still very active real estate market we are seeing right now, you will find that the equity will build up from the moment you walk in the front door. If you would like to have a good deal of equity to help you with other financial goals, then moving into your dream custom home today is a smart decision.
The Interest Rates are Lower
Interest rates have been rising steadily over the past few months, but it is likely that they will go much higher in the near future. Inflation is also increasing the cost of everything. Waiting until later to build your dream home could mean that your home will cost a lot more money by the time it is done. Talk to several lenders today to see who can offer the best deal on interest rates and to get a good idea of how much you will need to spend to build your custom home. When you compare it to where interest rates are likely to go in the few years or so, you will see that building your custom home today is a smart move.
More Time to Enjoy Your Home
The biggest reason why you should talk to a custom home builder today to create your dream home is that it allows you to spend more time living in and enjoying your custom home and personalizing it to make it your own. If you wait a few years to get the custom home built, you will spend that time missing out on the great memories that you can make there. Sit down with a great custom home builder in Greensboro, like R & K Custom Homes, and see how amazing it can be to make your own custom home today.
Deciding to build your new home can mean it is time for new home construction and all of the fun steps that come with it. One of the best home builders in Greensboro, NC, R & K Custom Homes can help you plan out your dream home, answer your questions, and walk you through the process from start to finish. The R & K team will work with you to provide the guidance and steady hand needed to ensure that your home will be built without the hassle, headaches, and delays and get you moved into your new home in a timely manner.
https://www.randkcustomhomes.net/wp-content/uploads/2016/08/logo.png
0
0
R & K Custom Homes
https://www.randkcustomhomes.net/wp-content/uploads/2016/08/logo.png
R & K Custom Homes
2023-03-10 14:38:07
2023-07-10 14:39:57
Why You Shouldn't Delay Building Your Dream Custom Home