5 Small Features That Have A Big Impact In Custom Homes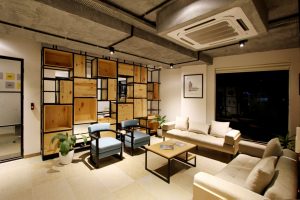 Any Greensboro builder will tell you that even the small customizations you can make in a home that is built just for you will have a big impact on the look and function of the home. When you're building a custom home you get to add in design features that will enhance your lifestyle and take out features that you won't use. These 5 design features might seem small, but they will have a huge impact on the look and feel of your custom home:
Hardware
The hardware in your home like the drawer pulls, cabinet knobs, faucets, and switchplate covers might not seem terribly important compared to the other design decisions that you need to make for your home. But all of those small detailed pieces are what pulls a room together. Choosing the right hardware that works with the other elements in the room and the materials you have chosen will harmonize the room and make it look polished and effortless. Even though choosing cabinet knobs might not seem important it is a decision that will have a big impact on how your finished home looks. 
Light Fixtures
Light fixtures are another design element that people often don't think about. However, when you're building a custom home you have the perfect opportunity to create a unique look for each room with interesting light fixtures that will add character to your space. Vintage style light fixtures will give old world charm to new build homes that look like vintage homes. Modern metal light fixtures will give a sophisticated air to new custom homes. And trendy light fixtures with black or metal accents are an easy way to take advantage of design trends that can be swapped out when trends change. 
Built-Ins
There's nothing like custom built-in shelves to make your new home look personalized and polished. Of course storage options are easy to find, but shelves that are built specifically for your home give your home an air of sophistication and make the shelves look seamless in the room. Often built-ins seem to just fade into the walls which makes them an interesting design feature that won't dominate the room. Having built-ins added to your custom home during the design and building phases will give your rooms a more personal feel. 
Doors
When was the last time you thought about the doors on your home? Customizing your doors will have a big impact on how the home looks and functions. In small spaces sliding barn-style doors can double storage space while still looking stylish. And nothing beats the drama of double doors at the entrance to your home or the entrance to your master suite. Customized doors help you frame the space inside of your home. 
Pet Washing Station
If you have pets you should consider having a pet washing station built into your custom home. These are usually in the laundry room or mudroom and consist of an easy to enter a small shower with a handheld attachment and racks for holding soap and other essentials. With a custom pet washing station right near the outside door, you can wash off your furry friend's paws when they come in with muddy paws or give them a bath in a clean, secure, and escape-proof space where you won't have to try and hunch over the tub to clean them.
There are so many ways that you can customize your new home to suit your lifestyle and your taste. When you talk to a Greensboro builder about a custom home be sure to ask about all the different customizations that are available. Stop in the design showroom at R & K Custom homes to talk to a designer today.
https://www.randkcustomhomes.net/wp-content/uploads/2016/08/logo.png
0
0
R&K
https://www.randkcustomhomes.net/wp-content/uploads/2016/08/logo.png
R&K
2019-09-05 17:07:10
2019-08-28 17:13:04
5 Small Features That Have A Big Impact In Custom Homes