7 Questions You Should Ask Your Custom Home Builder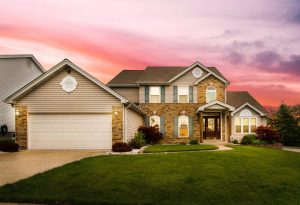 Building a custom home is a big commitment and when you are looking for builders in Greensboro NC you should ask several questions of any potential builder to find one that is reliable and trustworthy. The process of building a custom home requires great communication between you and your builder so it's important to find a builder that is happy to answer your questions and will work with you at every step of the process. Here are 7 questions you ask any potential home builder:
Are You Licensed In North Carolina?
Any builder that you consider working within North Carolina should be licensed or only employ licensed contractors to do the work on the homes. A builder should be happy to show you their licensing information and paperwork if it's not on display in their offices.  If they don't answer or seem hesitant to answer find another builder. 
Are You Insured?
Builders of custom homes should have full insurance coverage and so should any contractors they employ. Just like with the licensing a reputable builder will be happy to show you their proof of insurance along with licensing information. Any builder that doesn't want to provide that proof is a builder you should avoid. 
How Much Experience Do You Have Building Custom Homes?
Experience matters when it comes to building custom homes. If you want to customize a lot of the features on your home and create your dream home the builders need to be able to make that happen for you. Ask to meet the design team that creates the plans for the homes and talks to them about some of your design ideas to see if they have the experience and knowledge to bring your dream home to life. All builders will have a model home that you can tour but you should also ask if you can tour homes that are under construction or homes that have been recently built to see if they are high quality. 
Can You Provide References?
The best way to judge whether or not a builder is reliable is to find out if other homeowners who have had custom homes built are happy with their homes. Reputable builders should have plenty of references that you can call to find out more about the quality of the homes and if the homeowners were happy with the buying process. Don't trust a builder who has no references. You can also look online for customer reviews of the builder. 
How Does Financing Work For A Custom Home?
A custom home builder should be prepared to explain the financing process and guide buyers through the paperwork of buying a home. It's a good idea to have your own agent who specializes in custom-built homes to help you with the final contracts but you should be able to find out the basics of financing a custom home from the builder. Most reputable builders have customer service specialists that are there specifically to help potential buyers understanding their financing options. 
Is There A Warranty On A Custom Home?
Even though the home will be newly built a warranty is important because there could be many things that go wrong with the home within the first ten years. Be sure that you understand what is covered and what isn't before you start designing a home with a custom home builder. 
How Does Customization And Upgrade Pricing Work?
If you plan on making a lot of customizations to your home and you want to be actively involved in the designing of the home it's a good idea to understand from the start how the upgrade pricing structure works. All of the prices for upgrades as well as the options should be very clearly listed for you. A designer should have all of the customization options and prices printed out for you to study and to use as you make your decisions. A reputable builder and designer will always be happy to tell you the price of upgrades and materials upfront so that you can decide what customizations and materials you want in your home. Builders in Greensboro, NC that are experts in the field will maintain current price lists that are available all the time for potential home buyers.
If there are any questions that you have about the custom home building process call our customer service team at R&K Custom Homes anytime and they will be happy to answer your questions.
https://www.randkcustomhomes.net/wp-content/uploads/2016/08/logo.png
0
0
R&K
https://www.randkcustomhomes.net/wp-content/uploads/2016/08/logo.png
R&K
2019-08-28 16:52:17
2019-08-28 16:54:18
7 Questions You Should Ask Your Custom Home Builder