Warning Signs that You Picked the Wrong Builder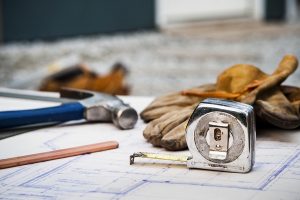 Investing in a custom home is something that you don't take lightly, and your builder shouldn't take it lightly either. The best home builders Greensboro residents recommend most often are the ones who understand that you've been waiting and planning and saving for your ideal custom home and want to work with you to create that home. However, not all builders are as trustworthy as they should be. If you start to see any of these warning signs, consider finding another builder so that your custom home dream doesn't turn into a nightmare: 
The Builder Pushes You 
t
o Make Decisions Fast
Planning your custom home involves making a lot of decisions that can seem overwhelming. A trustworthy builder knows that you need time to consider each decision because those decisions will have a long-lasting impact on the finished home. That's why a good builder will start the planning process with you early on and help you make the right decisions as building progresses. If a builder is pushing you for fast decisions and trying to get you to choose more expensive options without considering your needs, that is a big warning sign that the builder shouldn't be trusted.  
The Builder Asks 
f
or 
a
 Lot 
o
f Money Up Front
A reputable builder shouldn't need you to come up with a lot of cash upfront for materials or other costs. If the builder tells you that work can't begin without a huge influx of cash or that they need a lot of money upfront to pay a crew or get materials, you should be very wary of that builder. At times you may need to pay more upfront for higher-end materials if you want those in your home but in that case, the builder will show you exactly where the money is going and explain why they need that extra money.  
The Builder Doesn't Want 
t
o Sign 
a
 Contract
When you are working with a builder to design and build a custom home, every part of the process should be detailed in a legally binding contract. Spelling out each expectation in detail in a contract is the only way to be sure that you and the builder are on the same page and that you will be getting exactly what you want. A reputable builder should want to have a contract because it streamlines the process and protects the builder as much as it protects you. If the builder you are considering working with says that they don't do contracts or balks at the idea of signing a contract that is a huge red flag that you shouldn't ignore.  
The Builder Hides Their Prices
Homebuyers have a lot of options when it comes to upgrading their custom–built homes. High-end materials, upgraded finishes, extra space, finished basements and other spaces all come with a cost and the builder should be transparent about what those costs are. When you look at a model home or go through the design showroom and see all of the various ways that you can customize your home the cost to get those upgrades should be listed and easy to find. If the builder tries to hide or minimize the cost of finishes and upgrades, all while trying to get you to commit to upgrades you're not even sure that you want, that is another glaring sign that you're working with a bad builder. A builder you can trust will always be transparent about their pricing.  
The Builder Has Bad Reviews
Check out the online reviews of any builder you're considering, even if you're choosing between the best home builders Greensboro has. Those reviews from other home buyers will tell you if that builder is trustworthy or not. Good builders who have lots of happy homebuyers will encourage you to check out their reviews because they are confident that their satisfied customers will recommend them. If the builder tries to hide their online reviews or encourages you not to read the reviews that's a good sign that the builder is not a builder you should trust. 
R&K Custom Homes is a builder you can trust. Call (336) 362-5225 today to start planning your dream custom home.  
https://www.randkcustomhomes.net/wp-content/uploads/2016/08/logo.png
0
0
Chaunte Rankin
https://www.randkcustomhomes.net/wp-content/uploads/2016/08/logo.png
Chaunte Rankin
2019-05-21 15:09:29
2019-07-17 15:13:17
Warning Signs that You Picked the Wrong Builder